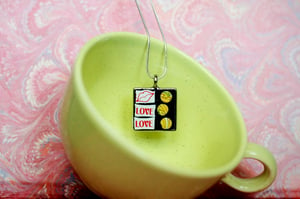 $

58.00
Little Love was created from various retro recycled plates.
This mini modern mosaic is a 1 inch square pendant of perfect shaped china set in a sterling plated bezel on a silver toned chain.
You pick length of chain at check out. Please let me know length of chain you like or send me an email if need help with length. If no note added chain is 20 inches in length.
Handcrafted in Taos, NM 87571
Gift Packaged